A Quick Note About the Team
The Dyed4you Team is a fluid group. Over the years many have joined for a season, and others have left and come back (some more than once). We firmly believe that "fair" isn't always equal. What we mean by that is that we don't expect all the team members to give an equal amount of time and effort. What we expect is everyone to give 100% of what God has called them to give. No more, no less.
So there are seasons where someone may have a lot of prophetic downloads, and other seasons when they are simply called to pray. And even other seasons where they may simply be bolstered by the fellowship of the team as they traverse a difficult period.
We say all that to say this: those listed below aren't every Dyed4you Team Member, they're just the ones whose downloads we happen to share on this site. We're grateful for them being open to sharing what Papa has downloaded to them, but we're also grateful to those who quietly pray for the ministry behind the scenes (as well as for all those who came before we started sharing these here). We pray blessings over all those who've sown into this ministry and continue to do so.
1 Corinthians 12:12 ,18-20, 27 (TPT) Just as the human body is one, though it has many parts that together form one body, so too is Christ. But God has carefully designed each member and placed it in the body to function as he desires. A diversity is required, for if the body consisted of one single part, there wouldn't be a body at all! So now we see that there are many differing parts and functions, but one body. You are the body of the Anointed One, and each of you is a unique and vital part of it.
Dyed4you Leadership
Meghan W. is the founder of Dyed4you Ministries and author of Daily Downloads from Heaven. Her passion is hearing the voice of God and helping others do the same. The fact that she gets to do that with luxurious silks and breathtaking art is just a bonus. She has an M.A. in Media Communications and a Ph.D. in Information Systems. In her previous careers, she worked both in academia and a corporate environment. She feels incredibly blessed to get to focus her efforts on her dream job: this ministry.
[See posts by Meghan W.]
*
Larisa C. is part of the Dyed4you Leadership Team and is one of the artists behind the beautiful silks we create. She joined the Dyed4you Team in 2013. She is a vibrant, mighty woman who is passionate about Fitness and God. She competes in her field as she shares the love of the Father with others.
[See posts by Larisa C.]
*
Elisa E. is part of the Dyed4you Leadership Team, and she joined the Dyed4you Team in 2017. By trade she is a writer, editor, graphic designer, and creative consultant. Through her consultancy Living Colors & Expressions, Elisa and her team provide award-winning graphic design, editing, and creative coaching services. She also is a longtime blogger and prophetic artist. She considers herself to be a "creative activist" and is passionate about stirring up the gift of creativity in others.
[See posts by Elisa E.]
*
Team Members Who've Shared Downloads Online
Amanda E. has been part of the Dyed4you Team on and off since its inception in 2010. She's also had seasons as part of our leadership. At the moment, she's busy tending their small farm and her home business. A photographer and artist in her own right, she is a wonderful encouragement and strong prophetic voice (not to mention she and her daughter are featured in a number of Dyed4you Art pieces).
[See posts by Amanda E.]
*
Becky E. joined the Dyed4you Team in 2018. She found Dyed4you just as she was retiring from decades as an art teacher, and quickly became a silk and flag enthusiast. She has since joined the team as well as partnered with the ministry to add a new facet to what we do. Since she is an artist (and the daughter of an artist), she has partnered with us by painting prophetic art on Dyed4you silks, which adds a new depth and dimension as well as additional prophetic insight. We're enjoying watching her blossom in this new medium, and are all blessed by her enthusiasm and encouragement.
[See posts by Becky E.]
*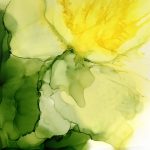 Dorinda A. joined the Dyed4you Team in 2017. She is a fun and passionate woman of God. She is part of the dance ministry at her home church and loves worshiping with abandon. She's radically in love with the Lord, and that strength and warrior spirit translates in the downloads she receives, which add a beautiful facet to what Papa is doing at Dyed4you.
[See posts by Dorinda A.]
*
Faye S. joined the team in 2022. Since her twin sister Naudia has been part of the team since 2018, she's a long-time supporter of Dyed4you as well as an avid worshipper. Not only does she have a strong heart for worship, but also for encouraging others into freedom in their worship. Her purity of heart and sweet spirit have made her a wonderful addition to the team.
[See posts by Faye S.]
*
Leslie H. has been part of the Dyed4you Team on and off since 2013, but she's been a supporter since the beginning (since she's Meghan's sister). Leslie is a fellow dye-enthusiast, and has been the "tie-dye lady" at her camp for almost two decades (where they've aptly dubbed her the Tie-Dye Queen). As a mom of two grown children (both of whom are in a Dyed4you Art images as well as her Daughter-in-Law) and an enneagram two (the helper), she is intuitive and "listens" well. Her "messages of light" are a wonderful addition to our letters.
[See posts by Leslie H.]
*
Naudia W. joined the Dyed4you Team in 2018. A young, stay-at-home mom, she originally connected with Meghan because God began "randomly" downloading things to her for silks. After months of scribing these beauties God was giving her, Naudia transitioning to the team was a natural progression, and a beautiful extension of the rich "gemstone reflections" God births through her. She is a prayer warrior and flagger, and raising her baby girl to be the same.
[See posts by Naudia W.]
Other Downloads from Team Members
Sometimes we will pull words that were birthed previous to when we started sharing them on this blog or by people who've since stepped down (but often remain guest contributors). When we're able to, we'll credit the team member who wrote it, but since we didn't keep track for years, we don't always know specifically who shared them.
[See posts by our Team Members]
Or posts from a former Team Member:
Guest Contributors
And finally, we periodically have people partner with us who are not on the Dyed4you team whose downloads are included in our silk and art letters or on this blog.
[See posts by our Guest Contributors]
Or to see posts from a specific Guest Contributor, visit an individual page: