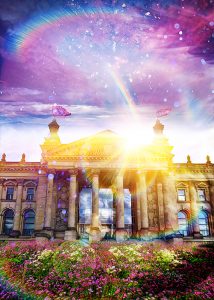 At Dyed4you Ministries, we are passionate about hearing the voice of God. We believe being able to hear Him is vital to having an intimate, interactive, life-changing relationship with Him. Our mission is to foster deeper intimacy with God through prophetic outpouring. We like to remind people that the words that come with our art and silk (and even our posts online like our Prophetic Nuggets and Mustard Seeds) are intended to be a portion of a conversation, not a conversation in its entirety.
We pray that our ministry helps encourage many moments with Him because we firmly believe everyone can (and should) be able to hear His voice (hearing God and learning to hear Him is a much-discussed topic on Meghan's blog), and that comes from increased relationship with God.
We believe that relationship happens through a lifestyle that focuses on exalting Him (raising Him up – in our hearts and mind, praising Him, elevating and magnifying Him). We believe this is accomplished by setting an example of a John 3:30 (less of me, more of Him) lifestyle and then discipling and equipping believers by encouraging them to love God, be faithful to Him, abide in Him, and live for Him – holiness to the Lord. The result is a deeper intimacy with God, a high level of faith, walks rooted in foundational biblical truths, and prophetic revelation.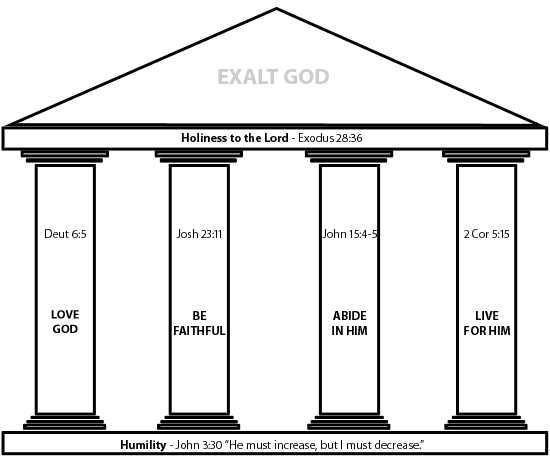 Humility – John 3:30 – "He must increase, but I must decrease."
Love God – Deuteronomy 6:5 – "You shall love the LORD your God with all your heart, with all your soul, and with all your strength."
Be Faithful – Joshua 23:11 – "Therefore take careful heed to yourselves, that you love the LORD your God."
Abide in Him – John 15:4-5 – "Abide in Me, and I in you. As the branch cannot bear fruit of itself, unless it abides in the vine, neither can you, unless you abide in Me. I am the vine, you are the branches. He who abides in Me, and I in him, bears much fruit; for without Me you can do nothing."
Live for Him – 2 Corinthians 5:15 – "and He died for all, that those who live should live no longer for themselves, but for Him who died for them and rose again."
Holiness to the Lord – Exodus 28:36 – "You shall also make a plate of pure gold and engrave on it, like the engraving of a signet: HOLINESS TO THE LORD." This gold plate was affixed to the inside of the priest's headdress worn against his forehead as a constant reminder: holiness to the Lord.