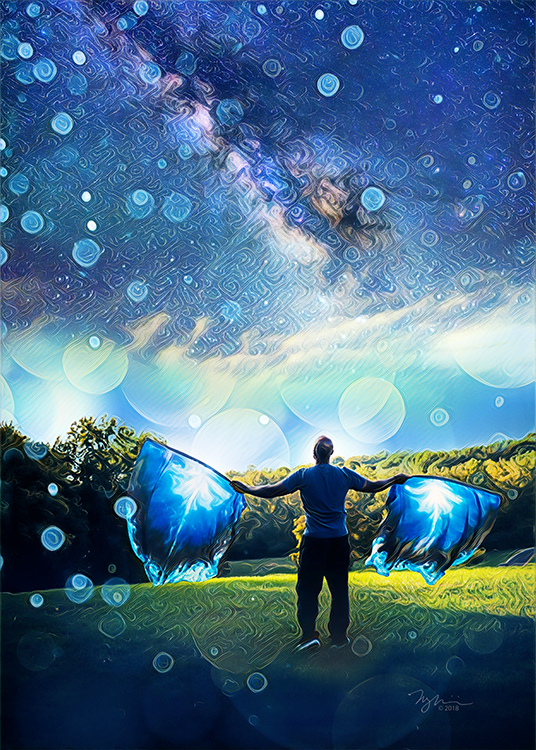 The Fear of the Lord has many characteristics, promises, variations, and benefits. The awe of giving your reverence, honor, and full attention to the Savior King Jesus is just beautiful. The benefits of surrendering to a Holy God is mind-blowing. There is truly no other God besides Him.
Submit your thoughts and spend time in adoration and fear (awe and wonder) of His name. Listen to Him, and turn your affections to loving and obeying Him. Stand fast by placing your full trust and assurance in Him.
Allow your faith to be strengthened in fearing the name of the Lord —regardless of what you see. Live and walk according to the Spirit in repentance and humility. Fear His Name. Live in One Accord with the mind of Christ, forgiving one another and staying away from all evil. Obey His commandments.
"You are My witnesses I have chosen you. I Am with you. I'm doing a new thing. There is no God beside Me. My blessings are you and your offspring. Take delight in Me as I delight in you. I have called you by My name, and you are mine.
Isaiah 44:6-8 (NKJV) "Thus says the Lord, the King of Israel, And his Redeemer, the Lord of hosts: 'I am the First and I am the Last; Besides Me there is no God. And who can proclaim as I do? Then let him declare it and set it in order for Me, Since I appointed the ancient people. And the things that are coming and shall come, Let them show these to them. Do not fear, nor be afraid; Have I not told you from that time, and declared it? You are My witnesses. Is there a God besides Me? Indeed there is no other Rock; I know not one.' "
"I renew and strengthen you with My righteous right hand. When you seek Me, you find Me. When you pray, I listen and answer in My perfect timing. You are named the priests and servants of God. You are a chosen kingdom of royalty.
"My promise is: instead of shame, I will pour double honor. I will replace confusion with the promise of rejoicing in your portion. In your land, you will possess double. I clothe My children with garments of salvation and robes of righteousness. I cause things that are sown to spring forth a spiritual harvest that is fruitful in due season.
Isaiah 61:6-8 (NKJV) But you shall be named the priests of the Lord, They shall call you the servants of our God. You shall eat the riches of the Gentiles, And in their glory you shall boast. Instead of your shame you shall have double honor, And instead of confusion they shall rejoice in their portion. Therefore in their land they shall possess double; Everlasting joy shall be theirs. "For I, the Lord, love justice; I hate robbery for burnt offering; I will direct their work in truth, And will make with them an everlasting covenant.

Isaiah 43:1 (NKJV) But now, thus says the Lord, who created you, O Jacob, And He who formed you, O Israel: "Fear not, for I have redeemed you; I have called you by your name; You are Mine.
"My people are a crown of glory in My hand, a royal diadem. I rejoice over you, and My rewards are plentiful."
God delights in us and will be married to our God. He rejoices over us, as we rejoice with him too. His rewards are with him. We are the Redeemed, rescued, people of The Most High God!
Isaiah 62:3-5 (NKJV) You shall also be a crown of glory In the hand of the Lord, And a royal diadem In the hand of your God. You shall no longer be termed Forsaken, Nor shall your land any more be termed Desolate; But you shall be called Hephzibah, and your land Beulah; For-the Lord delights in you, And your land shall be married. For as a young man marries a virgin, So shall your sons marry you; And as the bridegroom rejoices over the bride, So shall your God rejoice over you.

Isaiah 59:19-20 (NKJV) So shall they fear the name of the Lord from the west, and His glory from the rising of the sun; when the enemy comes in like a flood, the Spirit of the Lord will lift up a standard against him. "The Redeemer will come to Zion, and to those who turn from transgression in Jacob," says the Lord.

Proverbs 19:23 (NKJV) The Fear of the Lord leads to life, And he who has it will abide in satisfaction; He will not be visited with evil.

Proverbs 22:4 (NKJV) By humility and the fear of the Lord are riches and honor and life.

Psalm 33:8-9 (NKJV) Let all the earth fear the Lord let all the inhabitants of the world stand in awe of him for he spoke, and it was done he commanded, and it stood fast.

Psalms 33:18 (NKJV) Behold, the Eye of the Lord is on those who fear Him, on those who hope in his mercy.

by Sara Trog