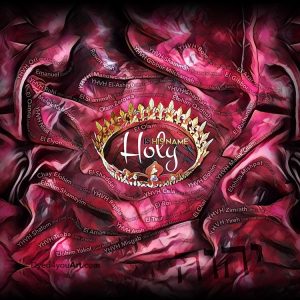 Holy is His Name reminds of the many facets of God's character (which we find in His names), and it encourages us to meditate on each of them in our quest to know Him more.
Acts 2:21 (VOICE) And everyone who calls on the name of the Lord will be liberated into God's freedom and peace.
Psalm 105:1-4 (NIV) Give praise to the Lord, proclaim his name; make known among the nations what he has done. Sing to him, sing praise to him; tell of all his wonderful acts. Glory in his holy name; let the hearts of those who seek the Lord rejoice. Look to the Lord and his strength; seek his face always.
Proverbs 18:10 (TPT) The character of God is a tower of strength, for the lovers of God delight to run into his heart and be exalted on high.